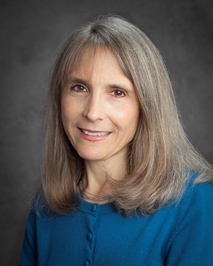 Mary Reed, MA
Licensed Marriage and Family Therapist
MFC #52692
Mary earned a Masters of Counseling Psychology from Sophia University (formerly The Institute of Transpersonal Psychology) in June 2009. In 2010 she completed Intensive DBT Training with Marsha Linehan and Behavioral Tech, LLC in Seattle, WA. Mary co-led both Comprehensive DBT Adult and Multifamily Skills Training Groups for 10 years and still offers individual DBT therapy.
In addition to DBT, Mary has completed EMDR Basic Training and Level 2 of Terry Real's Relational Life Therapy (RLT) for couples and is working toward certification in RLT. She is also a Level 2 Certified Complex Trauma Professional. Mary has participated in leadership and coaching training for several years and has coached adults and assisted in leadership skills groups.
Mary earned a large part of her internship hours at StarVista (formerly Youth and Family Enrichment Services) where she spent 4 years working in schools and the Counseling Center. During this time, Mary worked with families, children, couples and individuals with a wide variety of issues and where she was exposed to, trained, and utilized a wide variety of therapeutic practices and theories.
Mary currently works with all age adults, couples, and families
Mary has practiced mindfulness and meditation since 2001 and has attended numerous 7 to 10 day Vipassana retreats. She is a student of Buddhist psychology and brings the mindfulness, awareness, and acceptance practices of these studies to her therapeutic work.
Prior to her career as a Marriage and Family Therapist, Mary, a Certified Public Accountant with a Masters in Tax, spent 20 years in corporate finance working her way up to executive management level.
Mary has a private practice in Redwood City. She works from a strengths-based position, seeing each person's uniqueness and facilitating each person's innate ability to heal and grow. She brings an engaged and compassionate presence to each client. Mary's varied and focused experiences and training uniquely position her to understand, connect with, and provide skilled counseling to a wide range of clientele.